Latest news
BRAND NEW:
Puppy training and socialisation course. A 5 week course designed to assist and advise owners.
More

New Course Dates
For a list of the latest dates when our Foundation, Bronze, Silver, and Gold Gundog training courses will commence.
More

Mullenscote Dogs on Tour 2016
Mullenscote Dogs on Tour dates are shortly to be published on the site, so watch this space.
More

Great Deals
Great Deals on Hunters Wellingtons and Chudleys Dog Food .... with link to products page
More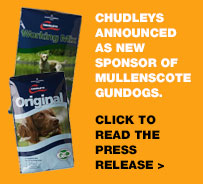 Read archive news here

Welcome to Mullenscote Gundogs and Puppy and
Companion Dog Training Courses
Howard Kirby has been training dogs for more than twenty years, as the proprietor he divides his time between Mullenscote Dog Training Centre and Lains Shooting School.
Howard leads the team at Mullenscote and specialises in training and assisting handlers to get the best from their dogs. Howard and his Mullenscote Dog Training Team can be seen right across the country giving demonstrations and running clinics and seminars.
"Training a dog can be a fantastic experience, our job at Mullenscote is to ensure dog owners get professional advice that is personalised and relevant to their individual dog and circumstances," says Howard.
Howard started training dogs after being given a black Labrador – he named her Margot as she seemed rather aloof like the character in The Good Life comedy series – at Christmas, 1987.
Adapting the popular saying: "A dog is for life, not just for Christmas", Howard soon found that his Christmas dog became a way of life. He trained her using his own instincts and friends and family were impressed with what he achieved. He found himself training their dogs and in 1989 opened Lains Shooting School and Mullenscote Gun Dogs at Quarley.
Lains and Mullenscote are very much family businesses. Working alongside Howard are his father, mother, stepfather, brother, and sister-in-law, not to mention son Charlie.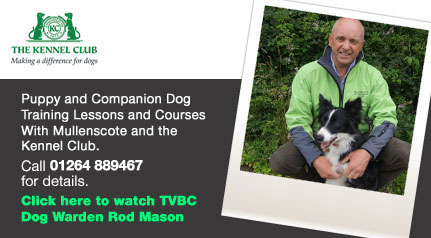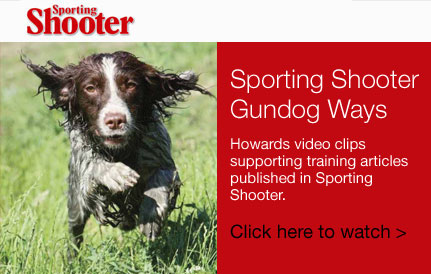 Lains Shooting School
Lains Shooting School was founded in 1987. The Shooting School offers the discerning shooter the opportunity to shoot a variety of targets from the grounds 50 traps in a relaxed countryside atmosphere.
Click here to visit website

Facebook/Twitter